World
The cousin of the head of a Jewish community in Turkey who is missing: "Time is working against us"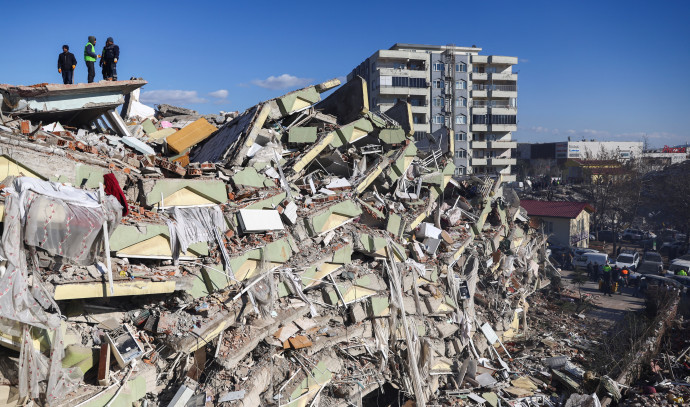 "We mustn't lose hope and we are constantly praying, but as time goes by the chances are running out," Yossi Jannoudi told "Maariv" today (Wednesday), that his cousin, Shaul Jannoudi (the head of the Jewish community in Antioch) and his wife Fortuna, have been missing since the earthquake The deadly soil in the city of Antakya in southern Turkey.
Shaul Janudi is the head of the ancient Jewish community in Antioch, which today numbers about 20 Jews. "He always loved to help everyone, a man with a big heart and a very loving attitude towards Jews. When Jews arrived from Syria, the Jewish community in Antioch, which is its apex, provided them with lodging and kosher food and served as a bridge for them to immigrate to Israel," said Yossi Janudi – "another cousin My son, Ezra, who lives in Antioch, managed to be saved, when he left the building with his wife before it collapsed."
Yossi Janudi also said that the ancient synagogue was damaged by the earthquake, but they managed to extract ancient Torah scrolls from it.
"Shaul's son arrived in Antioch and asked for the help of a rescue mission from Israel, to look for his parents under the ruins," he further noted – "We are following with worry and anxiety and hope for good news, but time is working against us. They are probably under the ruins and it is very cold there, the concerns are very heavy We fear and pray."
Yossi Janudi, who immigrated to Israel in 1981, is the owner of "Janudi Fashion" in Tel Aviv, which specializes in men's suits.
"I also had a career in Turkey, I served as an officer in the Turkish army. Ever since I heard about the severe earthquake and the heavy disaster, I feel broken, my heart aches. I am very worried and also very sad to see the pictures of the destruction in the streets. I grew up in this city and it is very painful to see it destroyed." , he told more.