U.S.
Suspected gang member charged in California execution-style attack that left 6 dead pleads not guilty
One of two alleged gang members accused of murdering a mother, her baby and four others during what police described as an execution-style killing inside a central California home in January has pleaded not guilty. 
Noah David Beard, 25, was arraigned Tuesday and is being held without bail, according to the Tulare County District Attorney's Office.  
He and his alleged accomplice, 35-year-old Angel "Nanu" Uriarte, have been charged with six counts of murder and other crimes stemming from the brutal attack that unfolded on Jan. 16 in Goshen, in the rural San Joaquin Valley.  
Authorities say Beard shot Alissa Parraz, 16, and her 10-month-old baby, Nycholas Parraz, in the back of their heads. Prosecutors believe the home that was targeted is associated with a rival gang. 
CALIFORNIA SHERIFF SAYS 2 GANG MEMBERS ARRESTED IN EXECUTION-STYLE KILLING OF 6 RELATIVES, INCLUDING BABY 
Beard is expected to return to court on Feb. 16. 
Uriarte, meanwhile remains hospitalized in custody after he was wounded in a shootout with federal agents last week. His arraignment has not been scheduled. 
Investigators believe the two suspects have ties to the Nuestra Familia prison gang. Uriarte was convicted in 2015 of assault with a firearm in association with a street gang, and Beard had juvenile convictions, prosecutors said in a court filing. 
BRUTAL KILLING OF CALIFORNIA FAMILY A 'CLEAR MESSAGE' FROM THE CARTEL, SHERIFF WARNS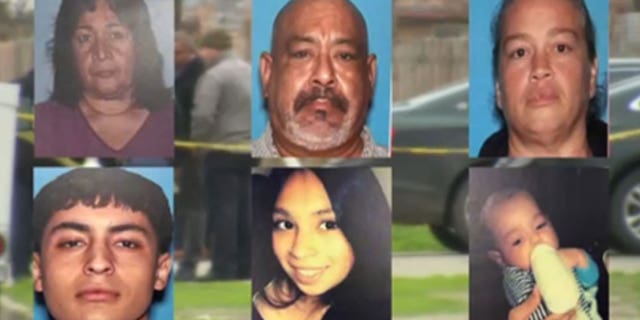 The suspects and members of the victims' family have a long history of gang violence but the motive for the shooting "is not exactly clear," Tulare County Sheriff Mike Boudreaux said at a news conference last week. 
The other victims were identified as: Rosa Parraz, 72; Eladio Parraz, Jr., 52; Jennifer Analla, 49; and Marcos Parraz, 19. 
CLICK HERE TO GET THE Online News 72h APP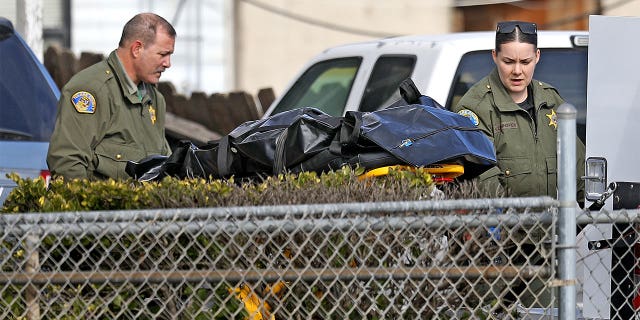 In January, Boudreaux, during an appearance on "America's Newsroom," described the Jan. 16 attack as "an intentional slaughter and massacre" and that "no one was supposed to be left alive." 
"They went through this house methodically, very slowly," Boudreaux told Online News 72h. "They made sure that they were going to kill everyone in that home." 
Online News 72h' Bailee Hill and The Online News 72h contributed to this report.