Politics
Fact checkers call out Biden's State of the Union claims about the deficit as 'misleading,' 'lacking context'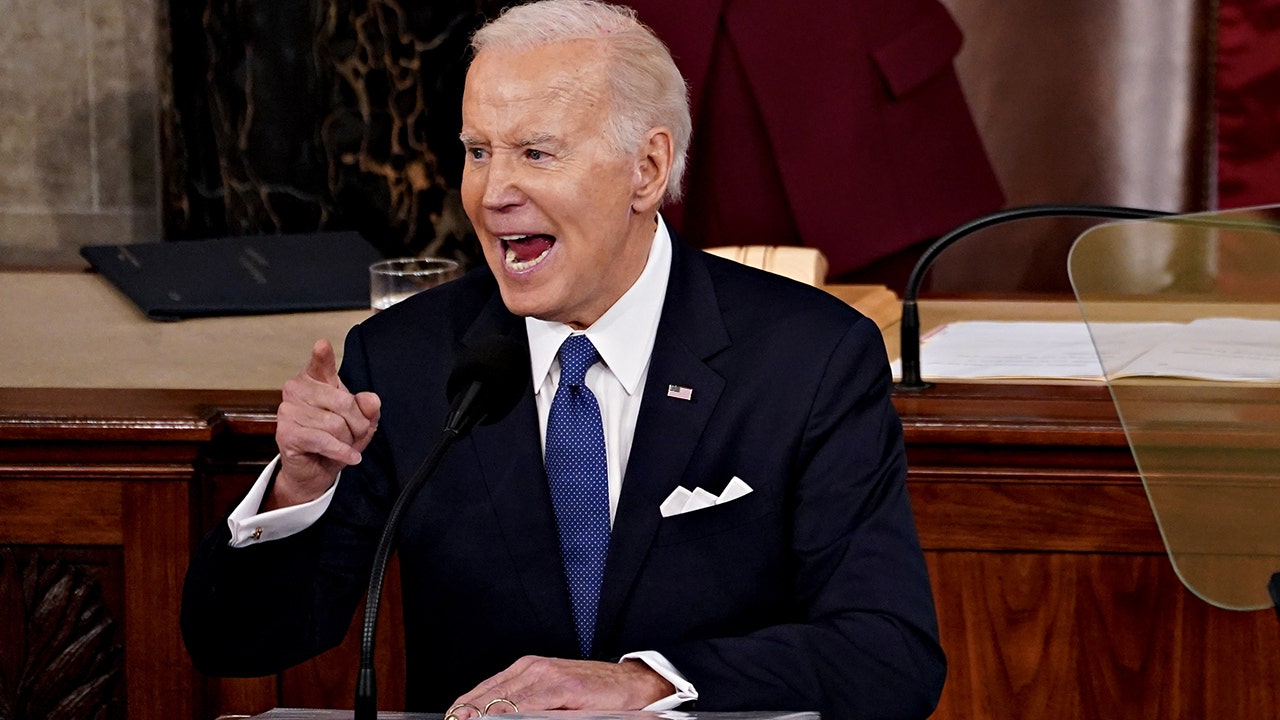 President Biden's claim during his State of the Union address on Tuesday night that he reduced the deficit by a record $1.7 trillion was misleading and lacked context, according to several fact-checkers.
"In the last two years, my administration has cut the deficit by more than $1.7 trillion — the largest deficit reduction in American history," Biden said at the Capitol.
Several liberal media outlets quickly took issue with Biden's remarks.
"Biden's boast leaves out important context," wrote CNN. "It is true that the federal deficit fell by $1.7 trillion under Biden in the 2021 and 2022 fiscal years, including a record $1.4 trillion drop in 2022 — but it is highly questionable how much credit Biden deserves for this reduction."
FACT CHECKERS TARGET BIDEN OVER 'FALSE AND MISLEADING' STATEMENTS ABOUT THE ECONOMY
The Washington Post similarly called out the president.
"Biden misleadingly claims to have lowered the deficit by a huge amount even though his policies have added significantly to the national debt," wrote Glenn Kessler, the Post's fact-checker.
The New York Times and FactCheck.org also said Biden's comments "need context."
Biden was correct that the annual federal deficit decreased from $3.1 trillion in fiscal year 2020 to $1.4 trillion in fiscal year 2022, translating to a $1.7 trillion drop. However, as the fact-checkers noted, this simple calculation lacks context, which reveals Biden's fiscal policy were hardly the lone or leading factor in driving down the deficit.
STATE OF THE UNION: BIDEN LAYS OUT ECONOMIC PLAN, CALLS FOR BIPARTISANSHIP BUT REPEATEDLY CHIDES REPUBLICANS
In February 2021, before Biden enacted any fiscal legislation, the Congressional Budget Office (CBO) already estimated that the budget deficit would plummet in fiscal years 2021 and 2022 because emergency COVID pandemic spending would lapse. Specifically, the CBO calculated the combined annual deficits for 2021 and 2022 would be $3.31 trillion — a steep anticipated drop considering that total was slightly higher than 2020 alone.
However, the deficits for 2021 and 2022 actually ended up totaling $4.15 trillion, according to the CBO. In other words, the deficits for those years were about $840 billion more than expected but still ended up at a lower figure compared to 2020. The reason for the higher-than-expected deficit was a host of Biden-supported spending policies — most notably COVID relief funding from 2021 that is estimated to add nearly $1.9 trillion to the deficit over 10 years.
"All said, the decline in the deficit over the past fiscal year is more than entirely the result of waning COVID relief and not of historic deficit reduction by President Biden as the White House claims," the Committee for a Responsible Federal Budget wrote in an October blog post. "In fact, the president's actions to date have increased deficits by $4.8 trillion through 2031."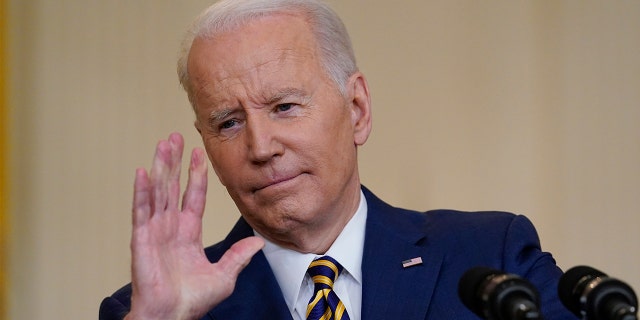 BIDEN'S DEFICIT REDUCTION BRAG MASKS COLOSSAL WAVE OF NEW SPENDING
Biden also claimed during his State of the Union address that former President Trump's administration was the real culprit of raising the deficit, not him as many Republicans argue.
"Under the previous administration, the American deficit went up four years in a row," said Biden. "Because of those record deficits, no president added more to the national debt in any four years than my predecessor. Nearly 25% of the entire national debt that took over 200 years to accumulate was added by just one administration alone, the last one."
This claim is technically correct but again "lacks context," according to the Post and other fact-checkers.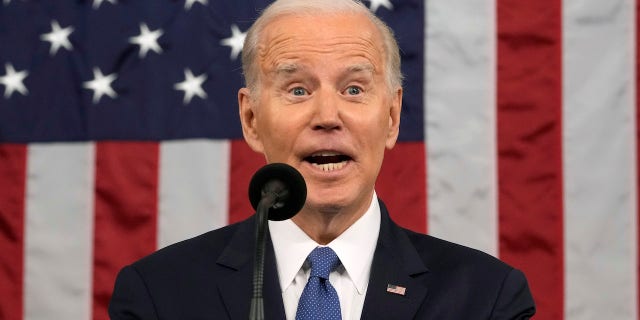 BIDEN 'DIDN'T REALLY DO ANYTHING' TO LOWER THE FEDERAL DEFICIT, DESPITE CLAIMS: FORMER CBO DIRECTOR
The national debt — the accumulation of annual deficits over decades — increased by $7.8 trillion during Trump's four years as president, equating to roughly 25% of the nation's $31 trillion in debt.
However, much of that increase was due to massive, multi-trillion-dollar spending supported by both parties that was meant to stabilize the economy during the pandemic.
"While Biden's statistic is accurate, it leaves a misleading impression because trillions of dollars of the accumulated debt under Trump was due to bipartisan coronavirus relief packages," wrote FactCheck.org, which also noted an "even bigger share of the debt inherited by Biden" was accumulated when he was vice president under the Obama administration.
Another key factor was mandatory government spending linked to funding Medicare and Social Security that was set before Trump entered office and could not be controlled. According to the CBO, the government collected $14.3 trillion in revenue and spent $21.9 trillion from fiscal years 2018 to 2021. During those years, spending on programs such as Medicare and Social Security totaled $14.7 trillion alone. Discretionary, or optional spending implemented through an appropriations bill totaled about $5.8 trillion, according to the New York Times fact-checker.
CLICK HERE TO GET THE Online News 72h APP
The Post noted Biden has increased the national debt about $850 billion more than the CBO originally projected. Meanwhile, FactCheck.org wrote that the "pre-pandemic deficits under Trump are significantly lower than any year under Biden so far."