Tech
Best SSDs for 2022: Reviews and recommendations
Switching to a solid-state drive is the best upgrade you can make for your PC. These wondrous devices speed up boot times, improve the responsiveness of your programs and games, and generally make your computer feel fast. But not all solid-state drives are the same. You can find top-notch SSDs that offer solid performance at an affordable price, or you can spend big to achieve read and write speeds that reach a whole other level. 
Many SSDs come in a 2.5-inch form factor and connect to your PC via the same SATA port used by a traditional hard drive. But tiny NVMe (Non-Volatile Memory Express) "gumstick" SSDs that fit in an M.2 connection on a modern motherboard are becoming increasingly common, along with blazing-fast PCIe 4.0 solid-state drives for compatible PCs, and you'll even find SSDs that sit on a PCIe adapter and slot into your motherboard like a graphics card or sound card. Picking the perfect SSD isn't as simple as it used to be.
That's the purpose of this guide. We've tested numerous drives to find the best SSDs for any use case, and offer our top picks below. In addition to that we give you useful information on what to look for in an SSD so you can be a more knowledgable shopper. Quick note: This roundup only covers internal solid-state drives. Check out Online News 72h's guide to the best external drives if you're looking for a portable storage solution.
The best SSDs
Samsung 870 EVO – Best SATA SSD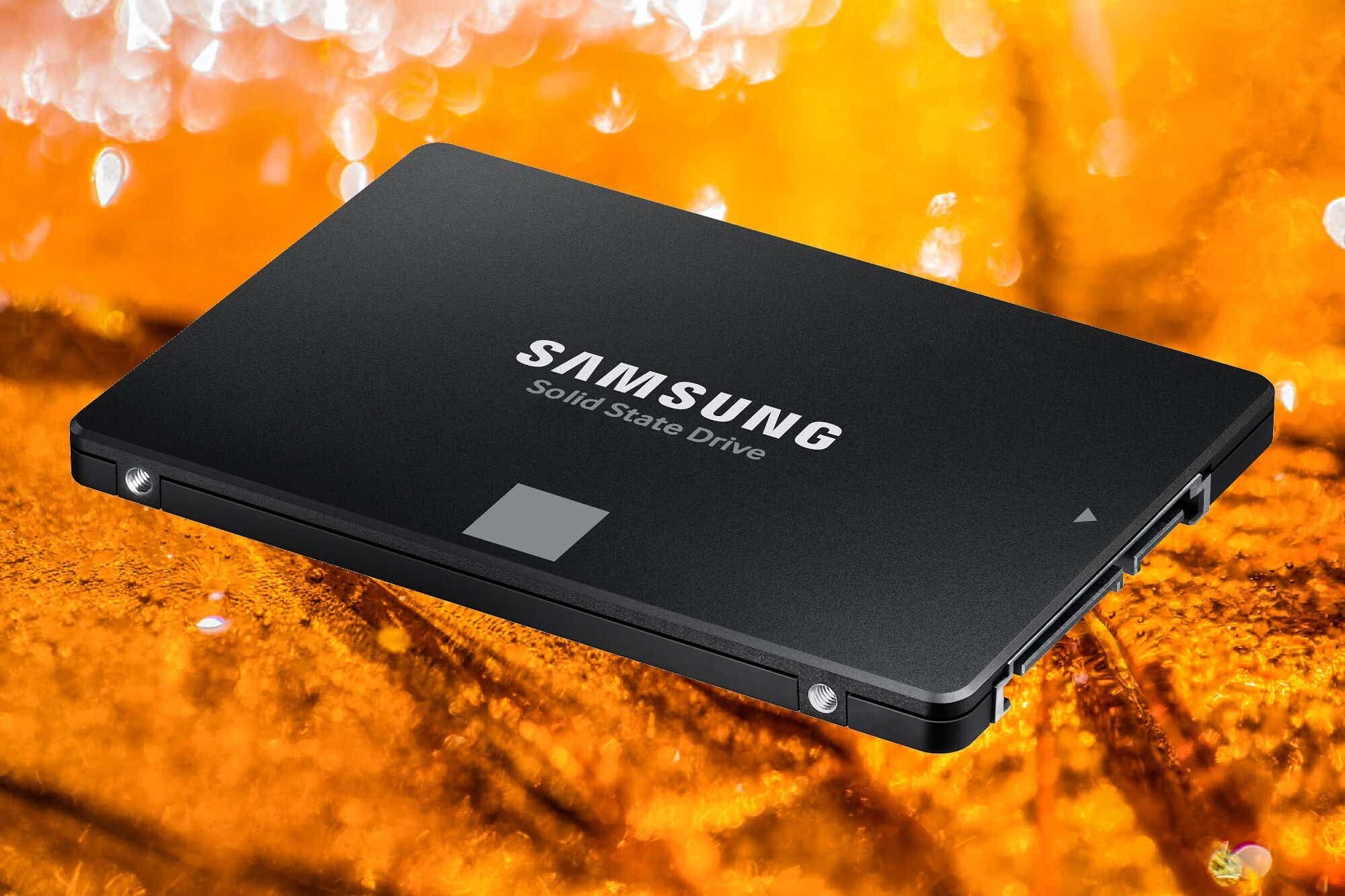 If you're looking to add some storage via a traditional 2.5-inch SATA drive rather than a tiny M.2 "gumstick," Samsung's spectacular 870 EVO is your best bet. It's the fastest SATA SSD we've tested, it's available in up to 4TB of capacity, and it's exceedingly affordable given its speed. Enough said, really—though Samsung's killer Magician SSD management software and long warranty period also deserve a shout-out. The EVO series is a legend among SSDs for a reason.
That said, the SK Hynix Gold S31 is also worth considering. It's just a hair behind the 870 EVO in benchmarks and costs $12 less in its 1TB version, at $98. The SK drive is only available in a 1TB flavor these days, however, while the 870 EVO ranges from a 250GB model for $60 all the way up to a massive 4TB goliath for $450. Samsung's 1TB offering costs $110.
Read our full
Samsung 870 EVO SATA SSD review
Crucial BX500 – Best budget SATA SSD
The Samsung 870 EVO offers an intoxicating blend of performance and affordable pricing, but if you want as much capacity as possible for as cheaply as possible, consider the Crucial BX500. You can get its 1TB model for $80, a whopping $30 less than the equivalent EVO, while a 480GB version costs just $45. 240GB and 2TB versions are also available.
"We recommend this QLC drive in the larger capacities for those who want good everyday performance for a budget price," we said in our review. "The smaller capacities will likely run into more slowdowns during heavy writes."
Read our full
Crucial BX500 SATA SSD (2TB) review
PNY CS2140 – Best PCIe 3.0 NVMe SSD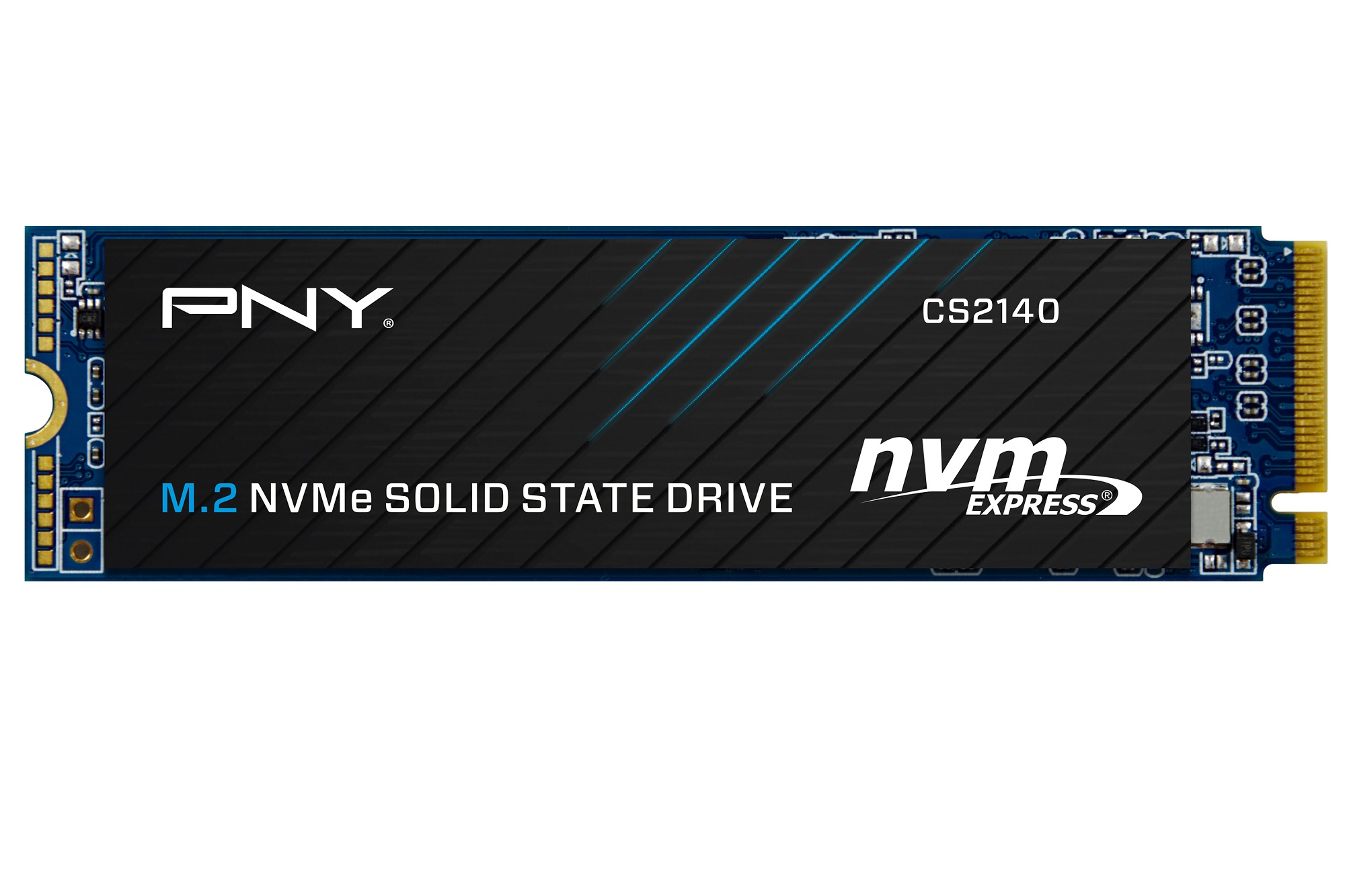 Sure, PCIe 4.0 SSDs scream during big file transfers, but if you're still using an older system with PCIe 3.0, upgrading to an NVMe SSD still provides substantial benefits to your PC's speed and overall responsiveness. Better yet, you don't need to break the bank to take advantage. The PNY CS2140 is a very good daily performer, but it's available for lowball prices—just $93 for a 1TB model as I write this. That's partially because this drive uses your system memory to help with data caching.
It even sports a five-year warranty, though that's offset somewhat by low TBW ratings. All told, this drive is an outstanding choice for anyone looking to snag a solid everyday SSD at a great price. The Crucial P5 and SK Hynix Gold P31 are other solid options, though they cost about $15 to $20 more.
Read our full
PNY CS2140 1TB NVMe SSD review
Samsung 980 Pro – Best PCIe 4.0 SSD for most people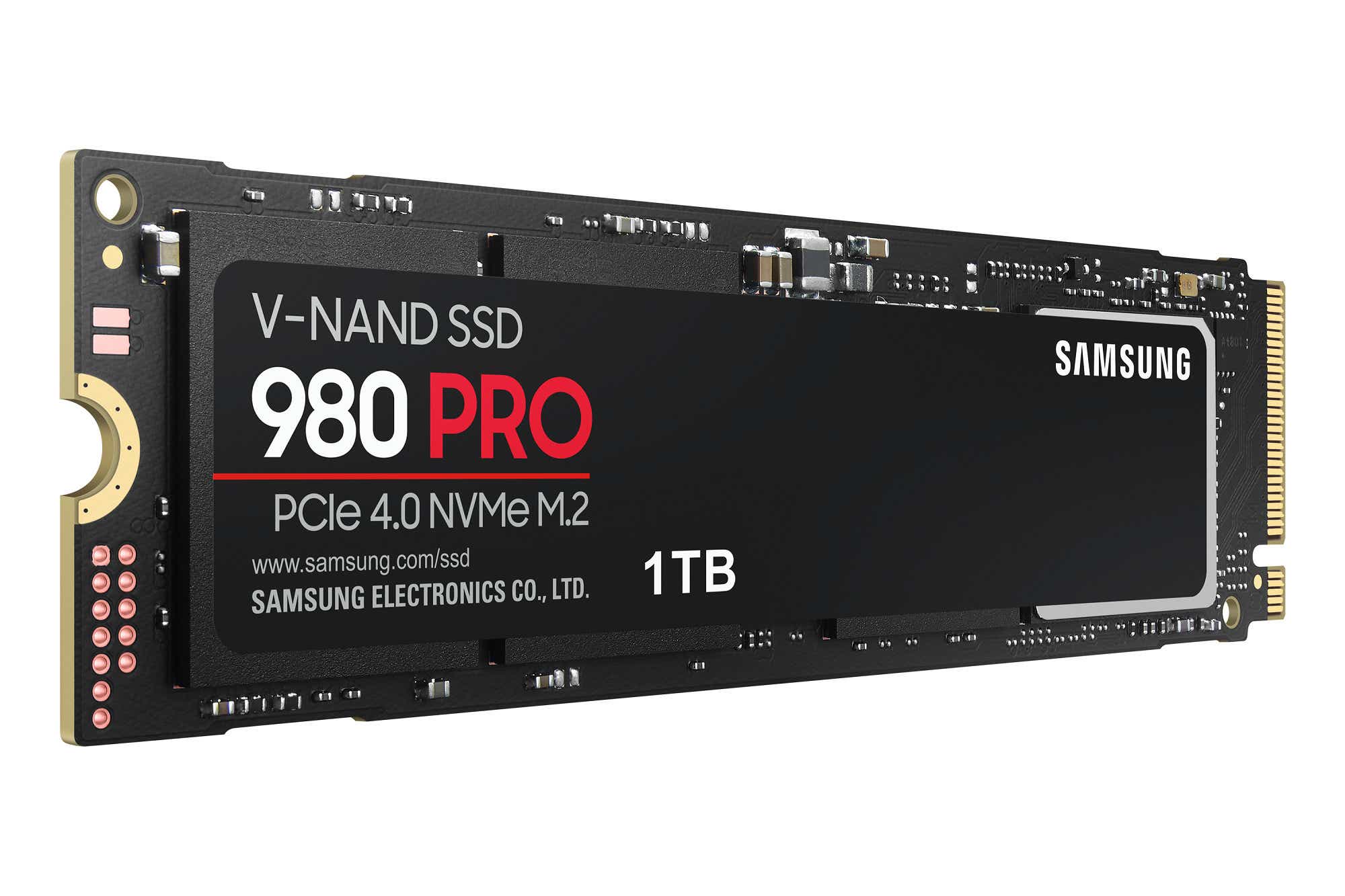 If you're looking for a solid all-around PCIe 4.0 SSD, you can't go wrong with the Samsung 980 Pro. It's not quite as fast as second-gen PCIe 4.0 SSDs like the Corsair MP600 Pro XT, but the 980 Pro sat atop the performance charts for the first generation of these ultra-fast drives. It's still extremely fast, and you can save $50 or more over those faster bleeding-edge SSDs. Most people would never feel the difference in day-to-day use. Add in Samsung's vaunted Magician SSD management software and five-year warranty and the 980 Pro offers plenty to appreciate, with no glaring weak spots.
Don't buy this if you're only using a system with PCIe 3.0, however. It's still a great drive on those PCs, but not significantly better than the lower-priced competition.
Read our full
Samsung 980 Pro PCIe 4 NVMe SSD (1TB) review
Adata XPG Gammix S70 Blade – Best PCIe 4.0 SSD for most people runner-up
The Samsung 980 Pro may be the best PCIe 4.0 SSD around, but it's far from your only option. If you want similar speeds for a slightly lower price, consider the Adata XPG Gammix S70 Blade. It's actually a smidge faster than Samsung's vaunted drive, and priced less in 1TB capacities, at $128 versus $150. The S70 Blade is also PlayStation 5 compatible. This is one of the best SSDs on the market, but Adata's history of swapping out components for slower parts over the life of certain SSDs leads us to give Samsung's 980 Pro the overall nod.
Read our full
XPG Gammix S70 Blade review
Adata XPG Atom 50 – Best budget PCIe 4.0 SSD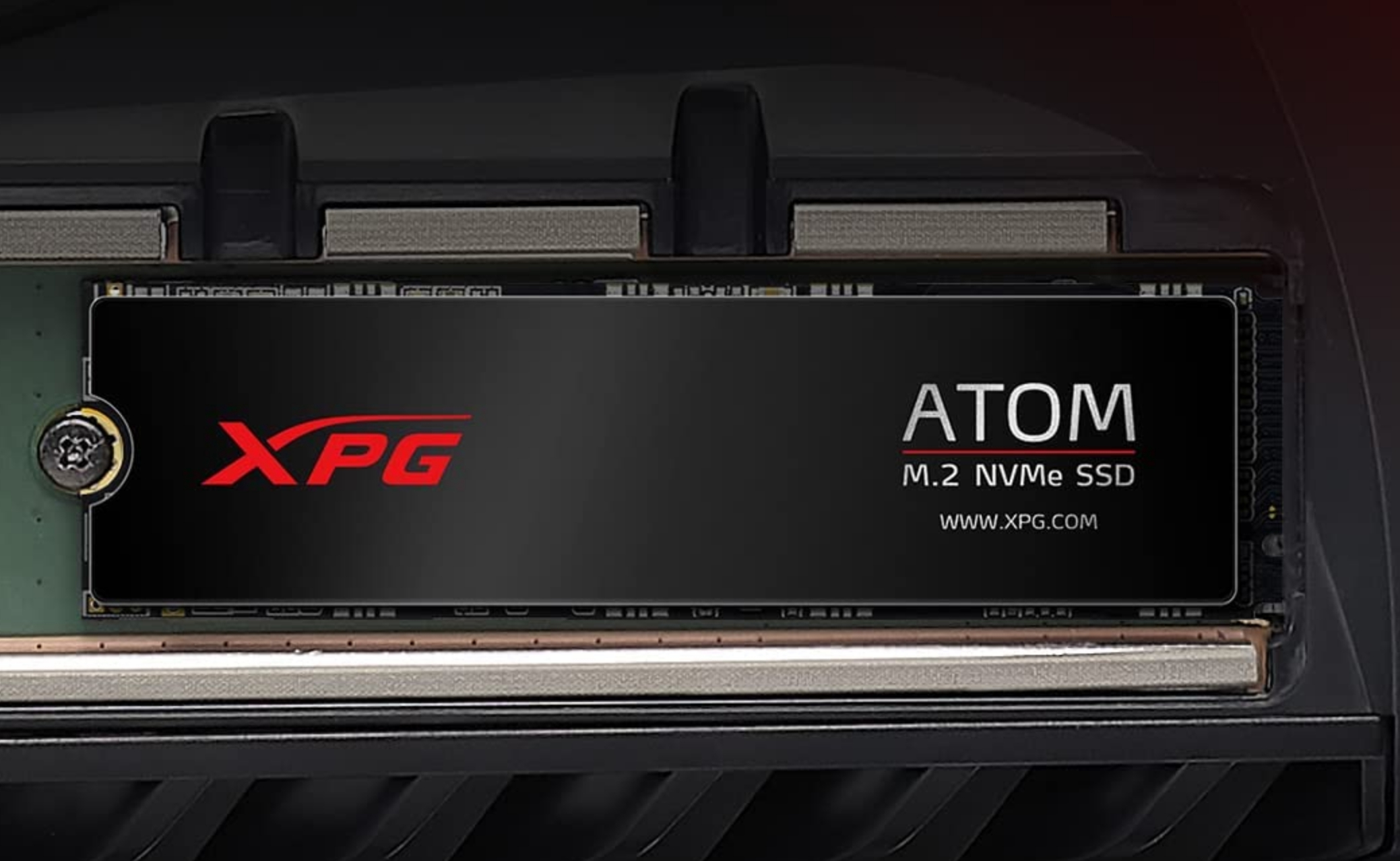 Bleeding-edge PCIe 4.0 SSDs aren't quite as cheap as SATA or PCIe 3.0 NVMe drives, but we're starting to see several models available at compelling prices now that the technology is becoming established. The best of the bunch? The Adata XPG Atom 50. Pricing rocks, at just $120 for a 1TB model, and it delivers sneaky-good performance. The Atom 50 was second-tier on our synthetic benchmarks, sure, but it tied for number one in our real-life transfer tests over PCIe 4. "The Atom 50 is an excellent bargain and a good fit for your PC," we said in our review.
The Atom 50 also plays nice with Sony's PlayStation 5, but since this drive uses your system RAM as a primary cache, performance may dip a bit on the console.
Read our full
Adata Atom 50 NVMe SSD review
Corsair MP600 Pro XT – Best high-performance PCIe 4.0 SSD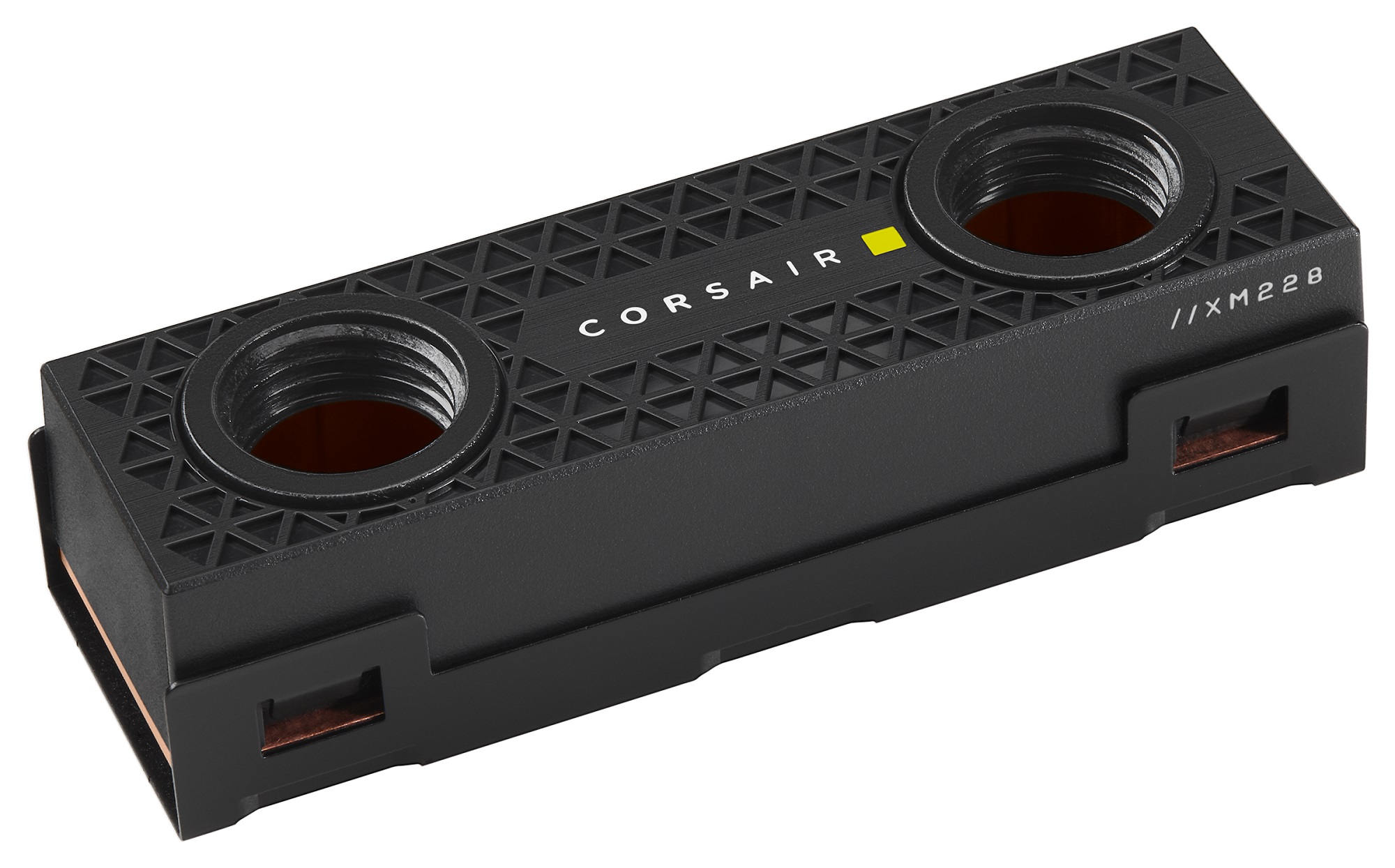 "Considering the Corsair MP600 Pro XT's tantalizing combination of price, performance, and features an Editor's Choice award was no-brainer," we said in our review. "Highly recommended." This "absolute barn-burner" of an SSD hangs with and sometimes bests the fastest drives we've ever tested, for a considerably lower price than its fellow hot-rod rivals. It comes with a five-year warranty that guarantees hundreds of written terabytes before failure. And if you want to get fancy, there's even a version designed to plug into the liquid-cooling setup of exotic PCs, for a minimal markup.
We can't find much to complain about. You'll need a modern PC (from the last two or three years) with PCIe 4.0 support to unlock those face-melting speeds, however, and this sort of cutting-edge performance doesn't come cheap. The 1TB version of the Corsair MP600 Pro XT will set you back $200, while 2TB and 4TB offerings go for $300 and $800, respectively.
As far as alternatives go, the Kingston KC3000 and Seagate FireCuda 530 both deliver face-melting performance on par with Corsair's drive. That said, Seagate's drive costs quite a bit more, while the KC3000 is only officially available through Kingston's website. The MP600 Pro XT's wider availability helps it earn our top recommendation.
NVMe SSD setup: What you need to know
Be aware of what NVMe drives deliver before you buy in. Standard SATA SSDs already supercharge boot times and loading times for PCs, and for a whole lot cheaper. You'll get the most use from NVMe drives, be it in a M.2 form factor like the Samsung 980 Pro or a PCIe drive, if you routinely transfer data, especially in large amounts. If you don't do that, NVMe drives aren't worth the price premium.
If you decide to buy an NVMe SSD, make sure your PC can handle it. This is a relatively new technology, so you'll only be able to find M.2-connection motherboards from the past few years. Think AMD Ryzen and mainstream Intel chips from the 6th-generation era onward, for the most part. NVMe SSDs that were mounted on PCIe adapters were popular in the technology's early years, before M.2 adoption spread, but they're rarer now. Make sure you're actually able to use an NVMe SSD before you buy one, and be aware that you'll need four PCIe lanes available in order to use it to its full potential. You'll need a newer Ryzen 3000- or 5000-series CPU, or an Intel 11th- or 12th-gen CPU, to run a PCIe 4.0 SSD to its full potential. PCIe 4.0 NVMe SSDs will work in a PCIe 3.0 computer, but at slower PCIe 3.0 speeds.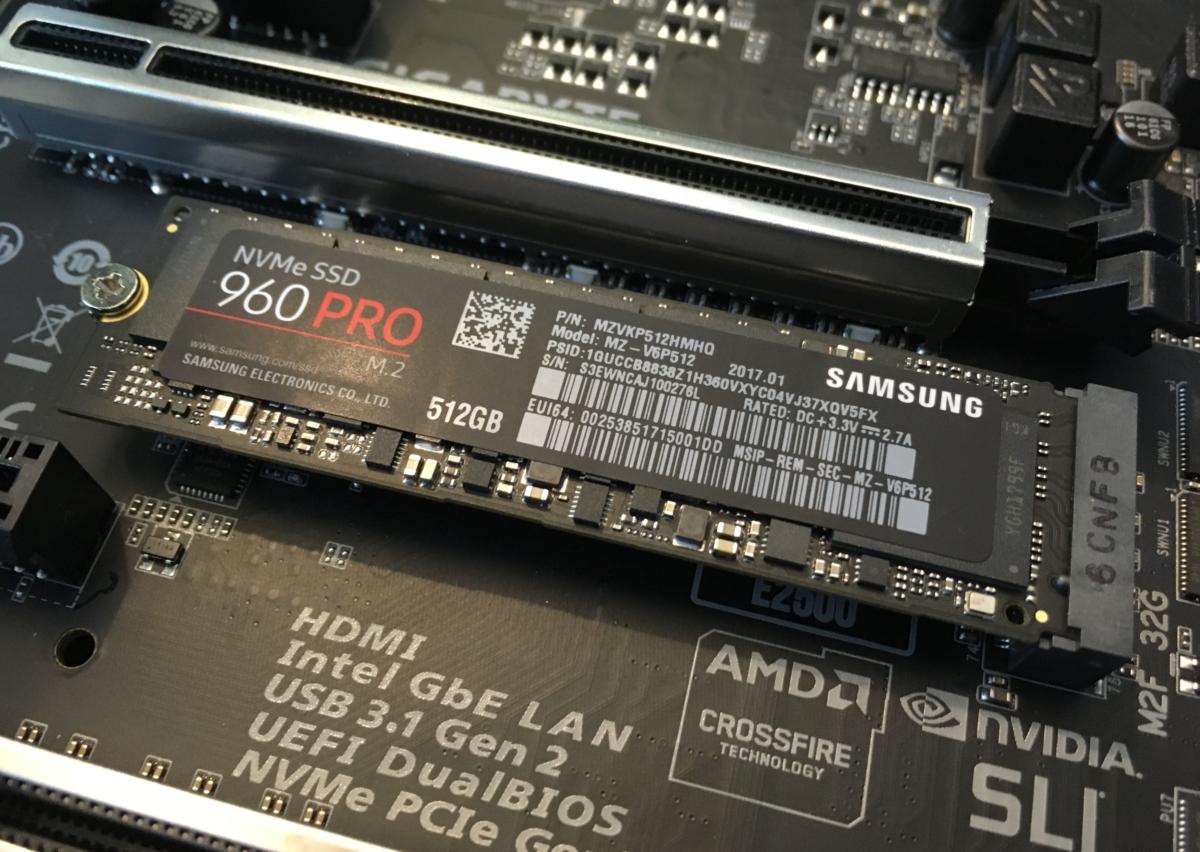 To get the most out of an NVMe drive, you want to run your operating system on it, so you must have a system that recognizes the drive and can boot from it. PCs purchased during the past year or two should have no problem booting from an NVMe drive, but support for that can be iffy in older motherboards. Do a Google search for your motherboard and see if it supports booting from NVMe. You may need to install a BIOS update for your board. If your hardware can't boot from an NVMe SSD, your machine should still be able to use it as a secondary drive.
What to look for in an SSD
Capacity and price are important, of course, and a long warranty can alleviate fears of premature data death. Most SSD manufacturers offer a three-year warranty, and some nicer models are guaranteed for five years. But unlike the olden days of SSDs, modern drives won't wear out with normal consumer usage, as Tech Report tested and proved years ago with a grueling endurance test.
The biggest thing to watch out for is the technology used to connect the SSD to your PC. We go into deeper details and buying advice in our guide on which type of SSD you should buy.
SATA: This refers to both the connection type and the transfer protocol, which is used to connect most 2.5-inch and 3.5-inch hard drives and SSDs to your PC. SATA III speeds can hit roughly 600MBps, and most—but not all—modern drives max it out. (More on that in the next section.)
PCIe: This interface taps into four of your computer's PCIe lanes to blow away SATA speeds, to the tune of nearly 4GBps over PCIe gen 3. Those sort of face-melting speeds pair nicely with supercharged NVMe drives. Both the PCIe lanes in your motherboard and the M.2 slot in your motherboard can be wired to support the PCIe interface, and you can buy adapters that allow you to slot "gumstick" M.2 drives into a PCIe lane. PCIe 4.0 drives are significantly faster, but require an AMD Ryzen 3000-series or Intel Core 11th-gen (or newer) processor, along with a compatible PCIe 4.0 motherboard.
NVMe: Non-Volatile Memory Express technology takes advantage of PCIe's bountiful bandwidth to create blisteringly fast SSDs that blow SATA-based drives out of the water. Check out Online News 72h's "Everything you need to know about NVMe" for a nitty-gritty deep-dive.
M.2: This is where things get tricky. Many people assume M.2 drives all use NVMe technology and PCIe speeds, but that's not true. M.2 is just a form factor. Sure, most M.2 SSDs use NVMe, but some still stick to SATA. Do your homework. Many modern Ultrabooks rely on M.2 for storage.
U.2 and mSATA: You may also stumble across mSATA and U.2 SSDs, but both motherboard support and product availability are rare for those formats. Some older Ultrabooks included mSATA before M.2 became popular, and drives are still available if you need them.
Speed matters, of course, but as we said most modern SSDs saturate the SATA III interface. Not all of them, though.
SSDs vs. hard drives
Do you need an SSD? "Need" is a strong word, but we heartily recommend that everyone upgrade to an SSD. Solid-state drive speeds blow even the fastest mechanical hard drives out of the water. Simply swapping out the hard drive in your old laptop or desktop for an SSD can make it feel like a whole new system—and a blazing-fast one at that. Buying an SSD is easily the best upgrade you can make for a computer.
SSDs cost more per gigabyte than mechanical hard drives, though, and thus aren't often available in ultra-high capacities. If you want speed and storage space, you can buy an SSD with limited space and use it as your boot drive, then set up a traditional hard drive as secondary storage in your PC. Place your programs on your boot drive, stash your media and other files on the hard drive, and you're ready to have your cake and eat it too.
How we test SSDs
We test SSDs using a variety of synthetic benchmarks (such as CrystalDiskMark 6's various tests) and real-world tests, including 48GB transfers that showcase how a drive performs in common tasks, and a grueling 450GB transfer test that pushes an SSD's cache performance to the brink.
The PCIe 3 tests utilized Windows 10 64-bit running on a Core i7-5820K/Asus X99 Deluxe system with four 16GB Kingston 2666MHz DDR4 modules, a Zotac (Nvidia) GT 710 1GB x2 PCIe graphics card, and an Asmedia ASM2142 USB 3.1 card. It also contains a Gigabyte GC-Alpine Thunderbolt 3 card, and Softperfect Ramdisk 3.4.6 for the 48GB read and write tests.
The PCIe 4 testing was done on an MSI MEG X570 motherboard socketing an AMD Ryzen 7 3700X 8-core CPU, using the same Kingston DRAM, cards, and software. All testing is performed on an empty, or nearly empty drive. Performance will decrease as the drive fills up.