Politics
2024 challenger Ruben Gallego accuses Kyrsten Sinema of not applauding Biden's call to negotiate Medicare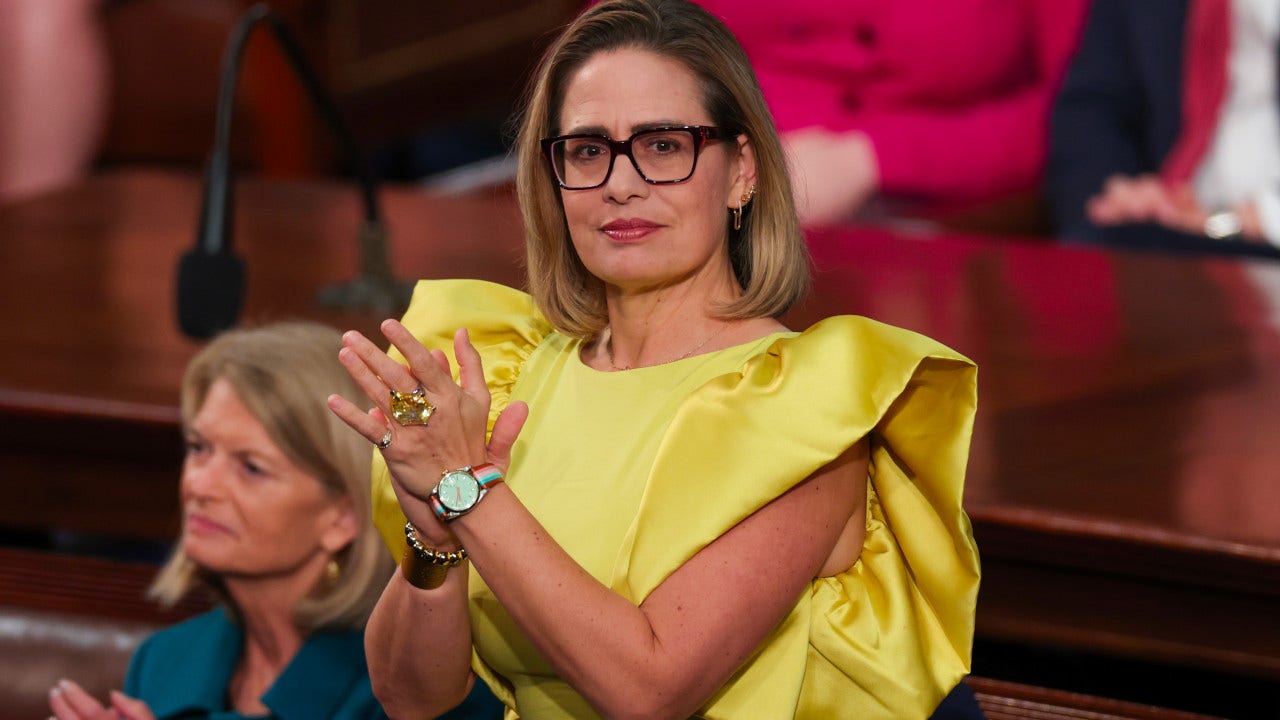 Arizona Democratic Rep. Ruben Gallego on Tuesday accused Sen. Kyrsten Sinema, I-Ariz., of not applauding President Biden during his State of the Union address when he called for Congress to extend a Medicare cap on prescription drug costs to all Americans.
"Arizonans elected Senator Sinema to lower prescription drug costs and ensure access to healthcare for all. She abandoned us the second she got to the Senate to do Big Pharma's bidding and now she's rubbing it in our faces," Gallego said in a release shortly after Biden finished speaking, The Hill reported. 
"Not clapping for our seniors getting the Social Security payments they need? Or the affordable healthcare that could save their lives? Sinema's silence speaks louder than words," Gallego said.
But Sinema can be seen on video clapping after Biden called for Congress to cap the cost of insulin for everyone at $35 a month and allow Medicare to negotiate drug prices. Politico reporter Sarah Ferris noted that Sinema was not standing, which prompted Gallego to tweet, "tell me you're bought by big pharma without telling me you're bought by big pharma." 
REPUBLICANS BLAST BIDEN FOR 'LYING SHAMELESSLY' ABOUT SOCIAL SECURITY, MEDICARE DURING STATE OF THE UNION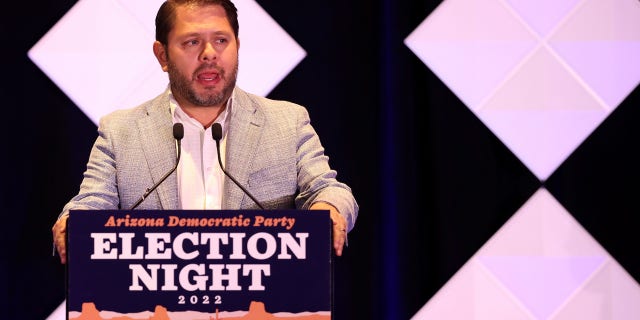 Gallego, a progressive Democrat, launched a campaign to unseat Sinema in the 2024 election in January, after hinting for months that he would challenge her in a primary.
Sinema shocked political observers by switching her party registration from Democratic to independent on Dec. 9, citing increasingly partisan interests and radicalization in both parties in an op-ed for the Arizona Republic. 
PROGRESSIVES THROW SHADE AT MANCHIN, SINEMA FOR BLOCKING MASSIVE SPENDING IN STATE OF THE UNION RESPONSE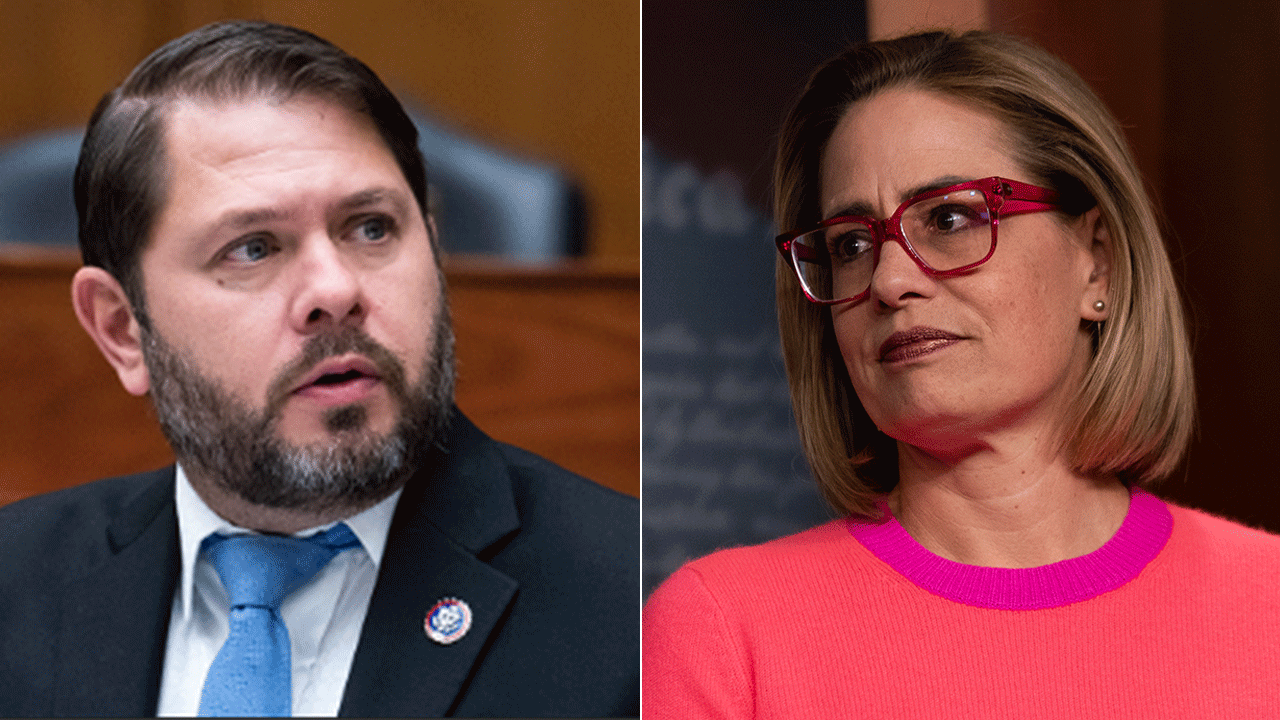 Her move infuriated progressives, although far-left Democrats were already furious with Sinema for refusing to toe the party line on Biden's Build Back Better agenda. Sinema and Sen. Joe Manchin, D-W.Va., blocked the $1.75 trillion spending bill in the Senate, forcing Democrats to compromise and pass a watered-down version in the Inflation Reduction Act, which she voted for.  
Gallego has previously accused Sinema of "putting her own interests ahead of getting things done for Arizonans." 
CLICK HERE TO GET THE Online News 72h APP
Online News 72h' Houston Keene contributed to this report.